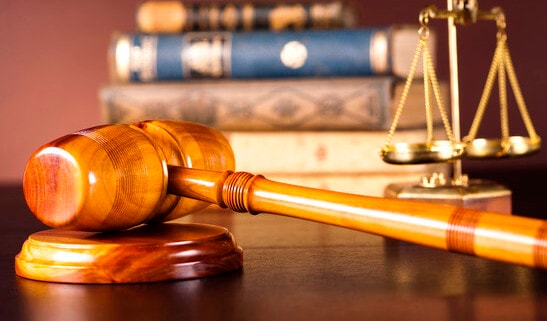 If you've been struggling with insurmountable debt in Arizona, especially if you lost your job due to COVID-19, you may have given considerable thought to filing for bankruptcy. You may be drowning in bills and may even be on the verge of having your home foreclosed upon. While bankruptcy may be an option for many, it's important to understand what the process entails to ensure you make the right decision.
Bankruptcy Is a Complex Process
Filing for bankruptcy is no small feat. There are numerous forms to complete when filing for bankruptcy and you may need to undergo the Means Test to determine if you are eligible. Although many online resources may claim that consumers can contact creditors on their own to negotiate lower rates on their credit cards or loans, creditors seldom do so. 
For these reasons, if you've considered filing, it's always best to work with an experienced Arizona bankruptcy lawyer who is well-versed in state laws and will not only help determine the chapter that is best for you, but work diligently to ensure you keep as many of your possessions as possible. 
Common Bankruptcy Exemptions in Arizona
Bankruptcy exemptions vary from state to state. Without a skilled attorney guiding you along the way, you may rush to file for either Chapter 7 (liquidation bankruptcy) before knowing the full details of the types of property you may be able to protect from creditor repossession. 
Among the common types of exemptions you may claim when filing for bankruptcy in Arizona include:
Your homestead (to a certain degree depending on how much equity you have in your home)

Up to approximately $6,000 in furniture and appliances

Some clothes and personal belongings

Certain pension benefits, alimony, and child support payments you are owed

 A certain amount of wages, bank account savings, life support benefits, and other additional property
Non-Dischargeable Debts
Some debtors are under the misconception that they can eliminate all types of debt if filing for bankruptcy. However, even if you file for Chapter 7 liquidation bankruptcy in Arizona, there are certain debts that are considered "non-dischargeable", meaning they will not be wiped out. This applies to consumers filing for Chapter 13 reorganization bankruptcy as well. Among these debts are:
Child support-related debts, including unpaid child support

Unpaid or owed alimony payments 

Student loans

Certain legal debts, such as unpaid fines for criminal charges or penalties

Some tax debts – among others
An Experienced Arizona Bankruptcy Lawyer Can Protect Your Rights
Attempting to file for bankruptcy on your own can lead you to incur more debt. What's worse, you may disclose personal information to creditors that can be used against you. Obtain legal counsel as soon as possible to discuss your specific debts and a unique plan of action to reduce or completely eliminate them. 
https://eoxijys5vkd.exactdn.com/wp-content/uploads/sites/2/2020/08/photodune-4385116-legal-gavel-on-a-law-book-xs.jpg?strip=all&lossy=1&quality=90&ssl=1
365
547
tanyagonzalez84
https://usattorneys.com/wp-content/uploads/sites/2/2020/01/logo.svg
tanyagonzalez84
2020-08-06 00:19:09
2020-09-27 09:53:32
Why You Need a Bankruptcy Lawyer When Filing in Arizona