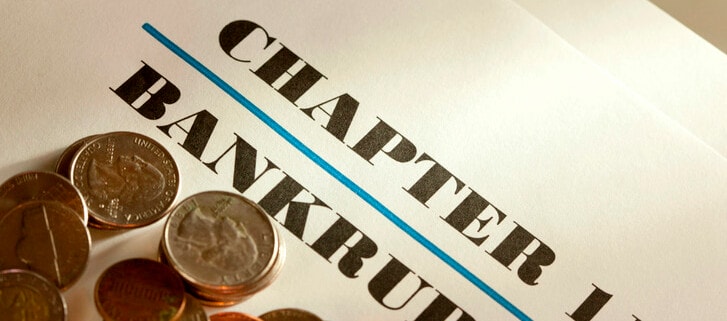 While the COVID-19 pandemic has increased the need for reliable healthcare workers, it has caused the demand for oil and gas to decline. With fewer people traveling on commercial flights in an effort to help curb the spread of COVID-19, companies such as Chaparral Energy watched their profits plummet. As a result of this decline in revenue and need for oil and gas, the company has filed for Chapter 11 bankruptcy for the second time in just four years, according to KOKO News 5.
Chapter 11 bankruptcy allows for a company to restructure itself so that it can remain in business.
After the news source spoke with industry expert Steve Agee, who is the dean and economics professor at Oklahoma City University, we learned that suppressed oil and natural gas prices are only one of the reasons why the company had to file for Chapter 11 bankruptcy protection. Agee said that by March, the demand for oil had dropped significantly causing oil and natural gas prices to fall. But Agee also told the source that bankruptcy is "an avenue that many companies have available to them to make sure they can sustain themselves after they get through a very rough period."
KOKO News 5 also spoke with Chaparral Energy officials regarding layoffs and they said they "expect to maintain normal business operations through this restructuring process."
The Street also reported on Chaparral's recent bankruptcy filing and pointed out that the company's assets and liabilities were in the range of $500 million to $1 billion. The company had $421 million of outstanding debt at the end of 2019. However, Chaparral has managed to secure a borrowing limit of $175 million from lenders and has been "working with debt restricting advisors to shore up its cash position."
Benefits of Filing for Chapter 11 Bankruptcy When Your Company Cannot Manage its Debt
Aside from giving a company time to restructure and reorganize, Chapter 11 bankruptcy also results in an automatic stay being placed on judgments, collection activities, foreclosures, and repossessions of property. Essentially, what this means is that certain creditors are not permitted to pursue a debtor for the money they were owed before the filing of the bankruptcy petition and the automatic stay goes into effect when the bankruptcy petition is filed. It is worth noting, however, that certain types of actions cannot be halted by an automatic stay and a Tulsa, OK bankruptcy attorney can explain to you what these are.
Now, if your business is buried in debt and you wish to learn more about filing for a Chapter 11 bankruptcy, the Henson Law Firm, PLLC is here to help. The Tulsa, OK bankruptcy lawyers at the Henson Law Firm, PLLC would be happy to explain what requirements must be met in order to file for Chapter 11 bankruptcy as well as what the process entails. To schedule an initial consultation with an attorney now, call 918-551-8995.
The Henson Law Firm, PLLC is located at:
601 S. Boulder, Suite 600
Tulsa, OK 74119
Phone: 918-551-8995
Website: www.myoklahomadefenselawyer.com
*We are a debt relief law firm in Tulsa, Oklahoma.
*We help people file for bankruptcy relief under the Bankruptcy Code.
https://eoxijys5vkd.exactdn.com/wp-content/uploads/sites/2/2020/08/iStock-184355535.jpg?strip=all&lossy=1&quality=90&ssl=1
480
727
jennifer
https://usattorneys.com/wp-content/uploads/sites/2/2020/01/logo.svg
jennifer
2020-08-24 20:15:51
2020-09-27 09:53:31
Oklahoma, Chaparral Energy Files for Chapter 11 Bankruptcy After COVID-19 Pandemic Lowers Demand for Oil