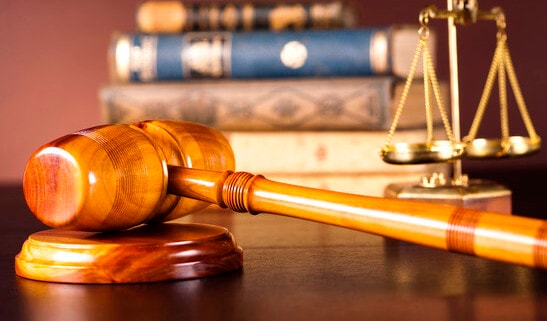 The process of filing for bankruptcy in Idaho is lengthy and complex. Whether filing for Chapter 7 liquidation bankruptcy or Chapter 13 reorganization bankruptcy, proceedings take time and the petition must be filed as accurately as possible. 
Applicants must disclose the full value of their assets in their documents, otherwise, they may be denied their petition. Even the slightest mistake in the application or omission of assets can lead to legal issues, which is why it is always best to hire an experienced Idaho bankruptcy lawyer who can accurately complete the petition paperwork and represent the debtor in court. 
Although millions of people have lost their jobs or taken substantial pay cuts due to the coronavirus pandemic, it's important for those who have sought bankruptcy protection to be as forthcoming as possible. Unfortunately, some people make the mistake of omitting crucial details in their bankruptcy application. That's exactly what one Idaho resident did when he filed for bankruptcy, and the ensuing consequences were dire.
According to eastidahonews.com, Andrew Welch, an Idaho Falls resident and former pharmacist, admitted to concealing assets when he filed for voluntary Chapter 7 bankruptcy. As a result, he was ordered to pay $25,000 and was indicted on the grounds of bankruptcy fraud.
The case dates back to 2014, when Welch first filed for bankruptcy protection. In his petition, Welch listed debts totaling $273,840.88. However, Welch stated in his petition that he did not possess any significant assets and his personal property was worth only $13,564.60.
In reality, Welch failed to disclose that he transferred over $250,000 via cashier's checks, wire transfers, money orders, and other means to an investment account that was owned by an undisclosed person between September 2012 and January 2015. He also withheld the fact that he purchased a property Idaho in January 2012, which he later transferred to another individual that was not named in news reports. Said individual did not pay for the property nor offer any value for the transaction, raising additional red flags around the bankruptcy filing. 
When an individual is filing for bankruptcy, large transfers such as this are flagged. Welch is scheduled for sentencing on October 14 and faces a maximum of five years in prison for falsifying information in his bankruptcy petition. Furthermore, he may be liable to pay a fine up to $250,000. 
This case is a prime example of the many things that can go wrong when filing for bankruptcy without the help of an experienced attorney. A skilled bankruptcy lawyer will help you fill out your paperwork and quickly catch and correct any errors in your documentation. If you are struggling with debt in Idaho or even facing foreclosure as a result of losing your job due to COVID-19, consult with a legal professional to discuss your options.
https://eoxijys5vkd.exactdn.com/wp-content/uploads/sites/2/2020/08/photodune-4385116-legal-gavel-on-a-law-book-xs.jpg?strip=all&lossy=1&quality=90&ssl=1
365
547
tanyagonzalez84
https://usattorneys.com/wp-content/uploads/sites/2/2020/01/logo.svg
tanyagonzalez84
2020-08-19 20:39:05
2020-09-27 09:53:32
Idaho Bankruptcy Petitioner Admits to Concealing Assets